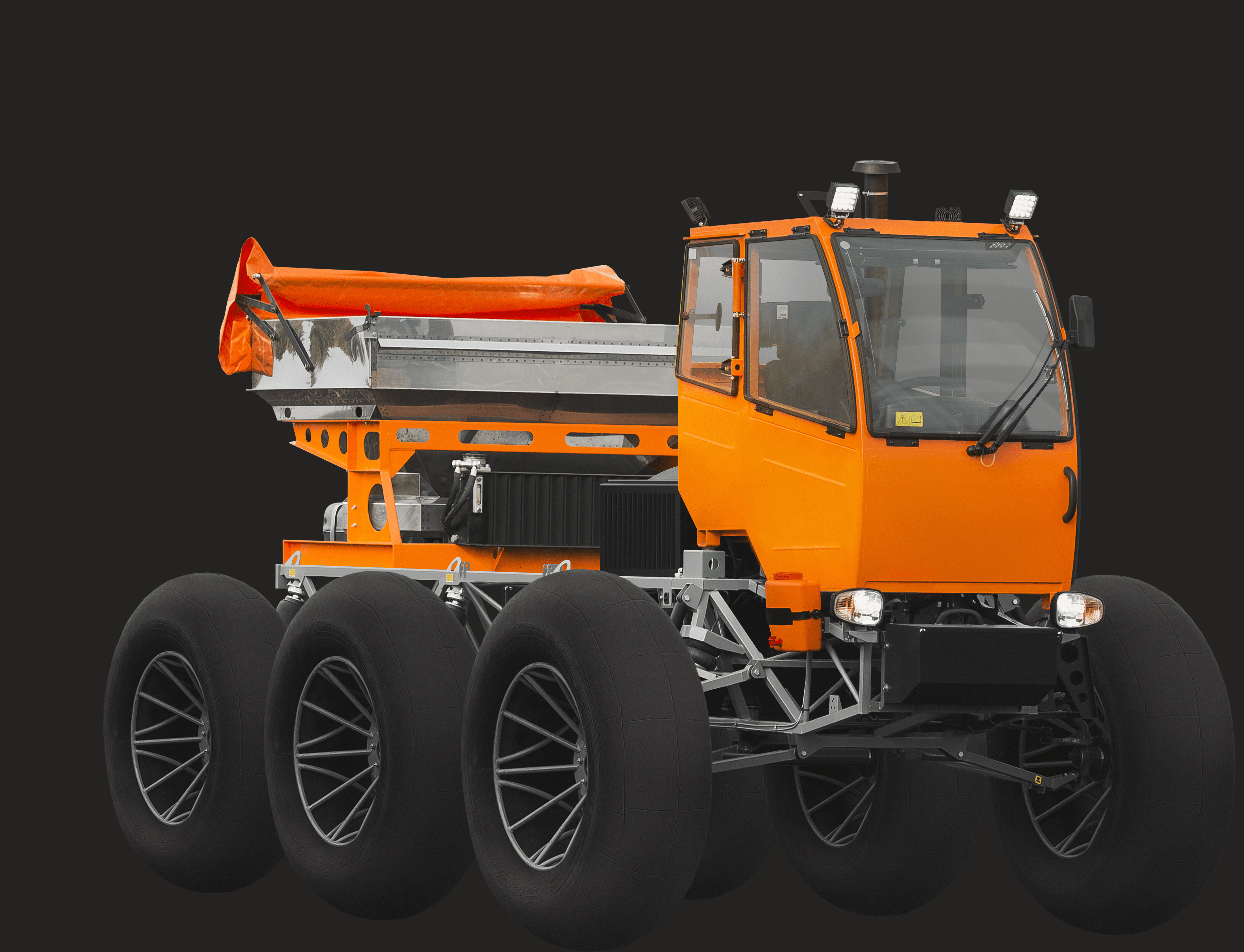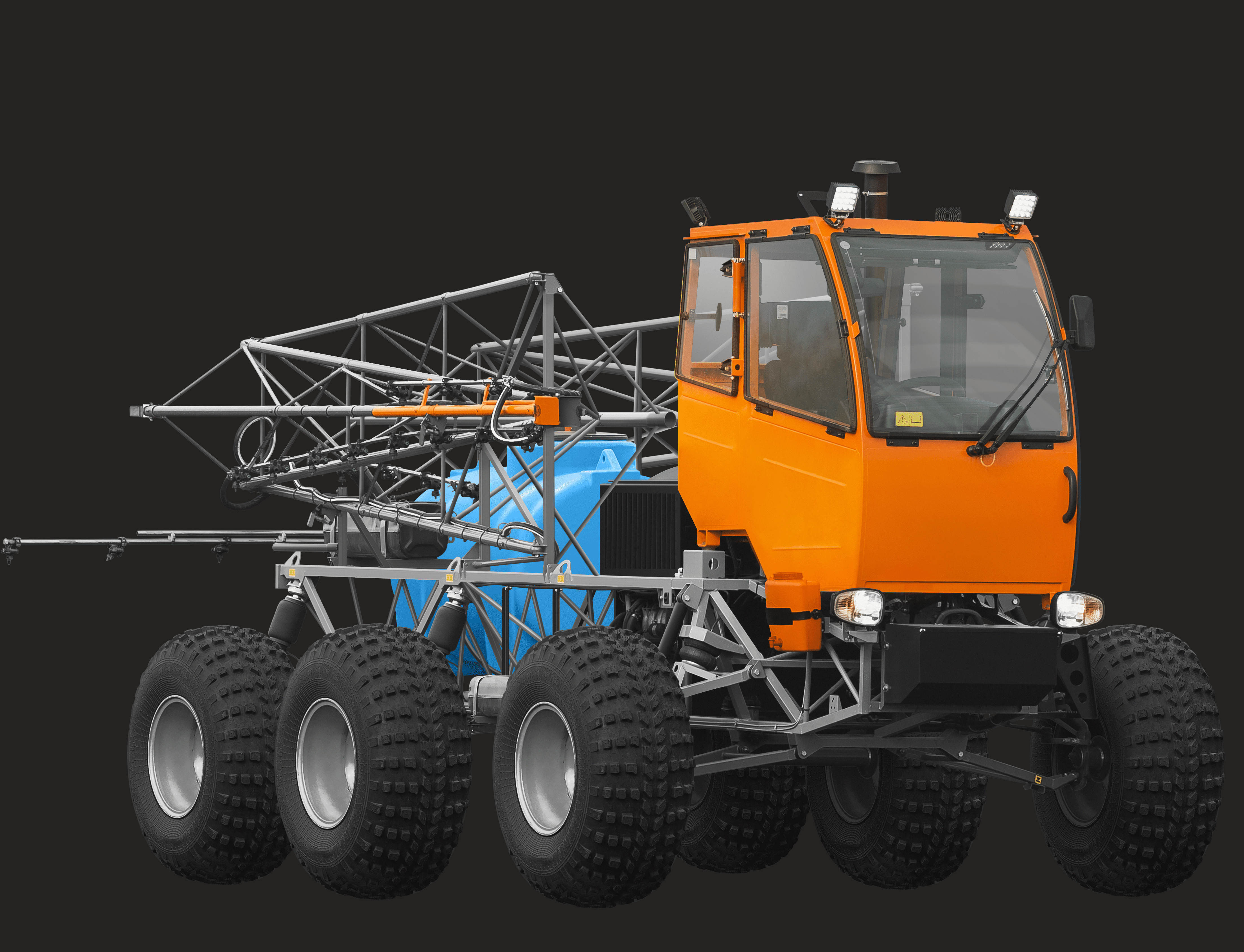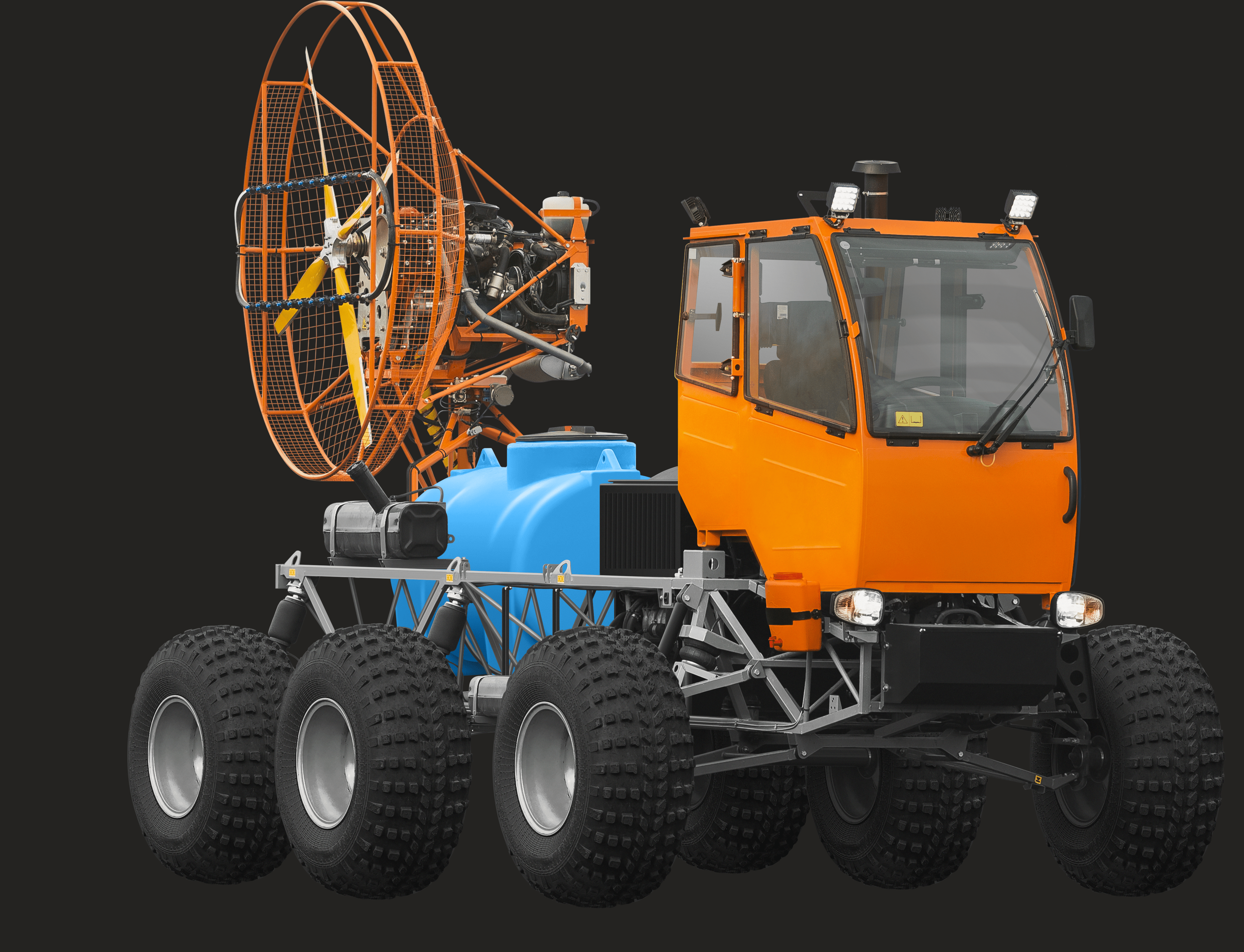 Operating width

up to 28 m

Fuel consumption

up to 0,25 l/ha
Working fluid consumption

10–180 l/ha
Spraying width at zero wind

50 m

Working fluid consumption

до 60 l/min

Operating pressure

up to 10 atm

Fuel consumption

up to 60 l/ha
Ultra-light, fast, low budgeеt — ideal for small and medium-sized farms.
The "Tuman-1M" replaces up to 3 tractors with trailed sprayers during pre-sowing working, as well as working in the early phases of growth.
The machine is economical to operate: gasoline consumption is only 0.25 l / ha, and fewer machine operators are required for maintenance.
Equipment
Engine and transmission
Gasoline four-cylinder VAZ 2123 engine with distributed injection.
The transmission is mechanical, five-speed from VAZ 2123.
The clutch is dry, single-disc, with a central pressing spring.
Hydraulic clutch drive.
Rated power
59 kWt
| | |
| --- | --- |
| Design power | 59 kWt |
| Model | VAZ 2123 |
| Type | gasoline with distributed injection |
| Number of cylinders | 4 |
| Cylinder diameter | 82 mm |
| Rated power (not less) | 81 kWt |
| Maximum torque | 127,5 N·m |
| Fuel | Regular |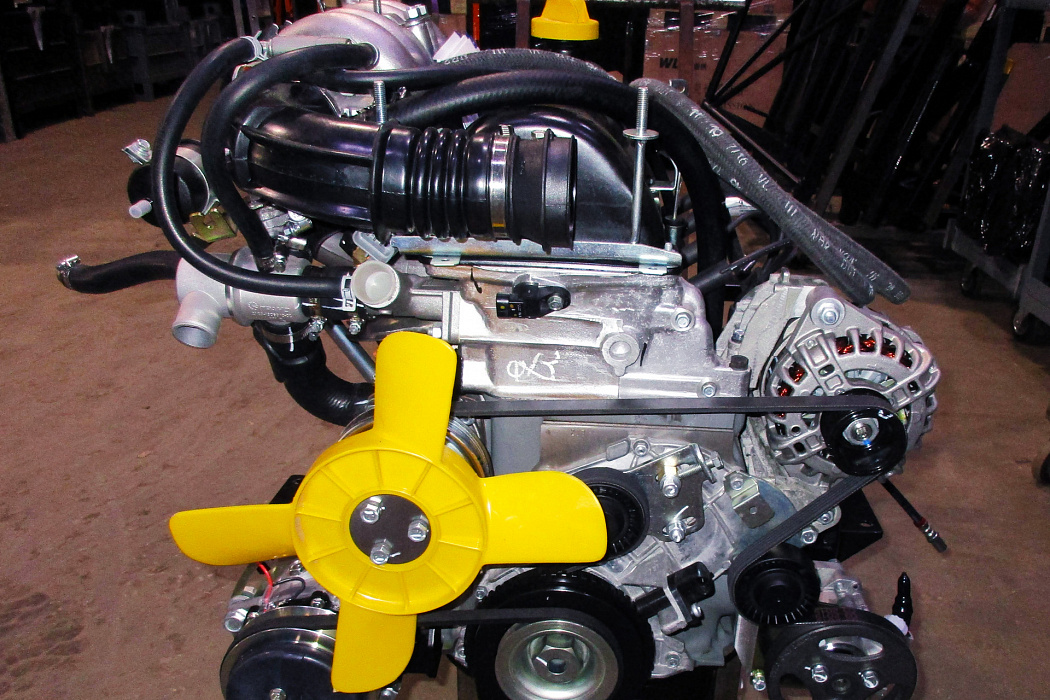 Wheels and suspension
Transport wheels are designed for travel on public roads.
Low pressure tires minimize stress on the soil and plants. Using them, the device can reach a maximum speed on the rut up to 35 km/h.
Tire covers have no protector and do not damage seedlings even on the wet ground. The maximum speed is up to 40 km/h.
The air suspension adapts to the weight of the vehicle, allowing it to travel smoothly and quickly over rough terrain.
Speed
up to 45 km/h
| | |
| --- | --- |
| Ground pressure | up to 0,25 kg/cm2 |
| Clearance | up to 0,4 m |
| Operating speed | up to 45 km/h |
| Transport speed | up to 60 km/h |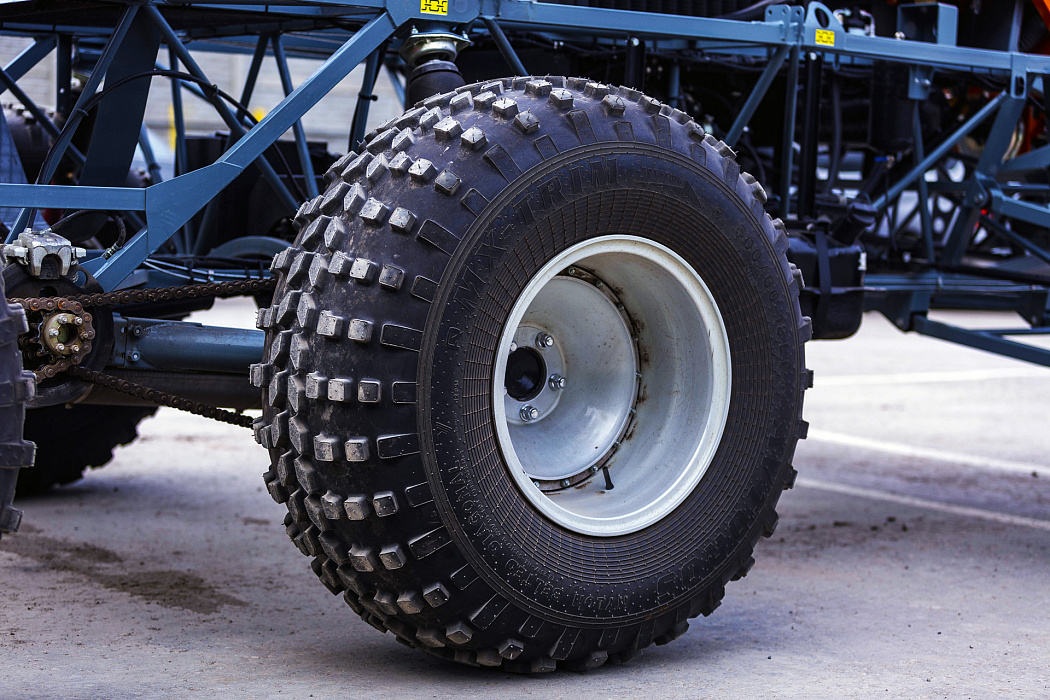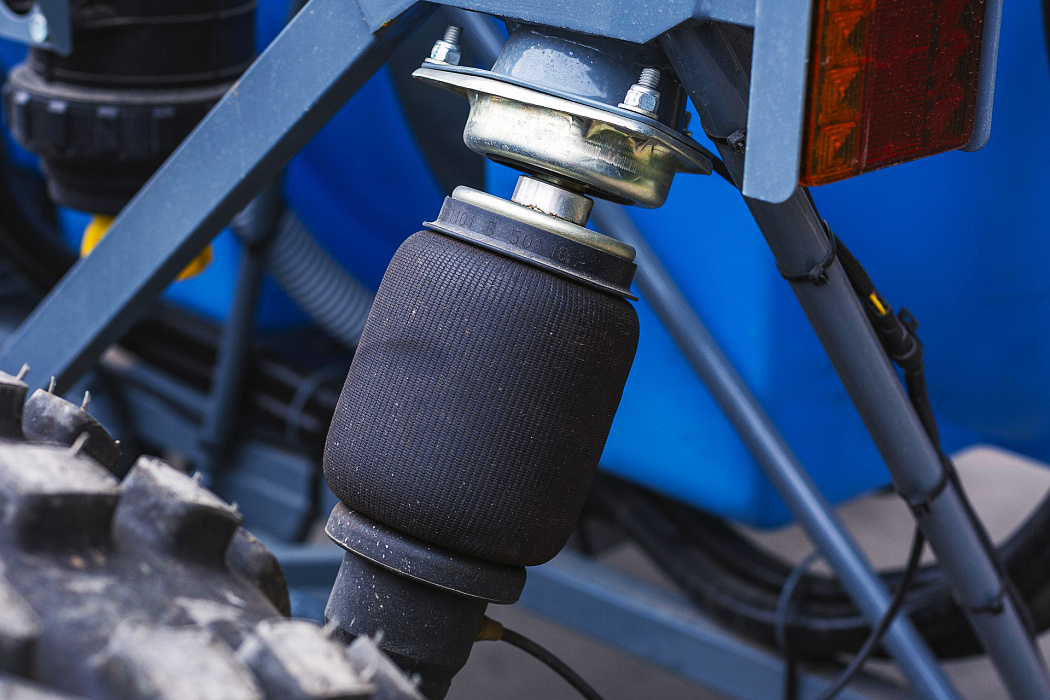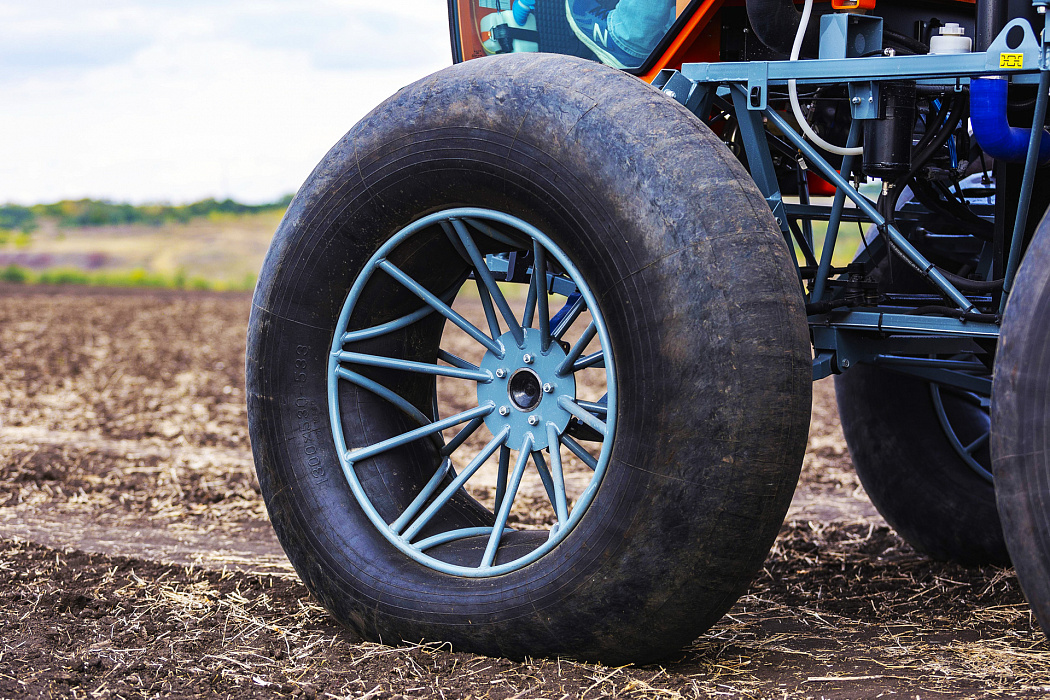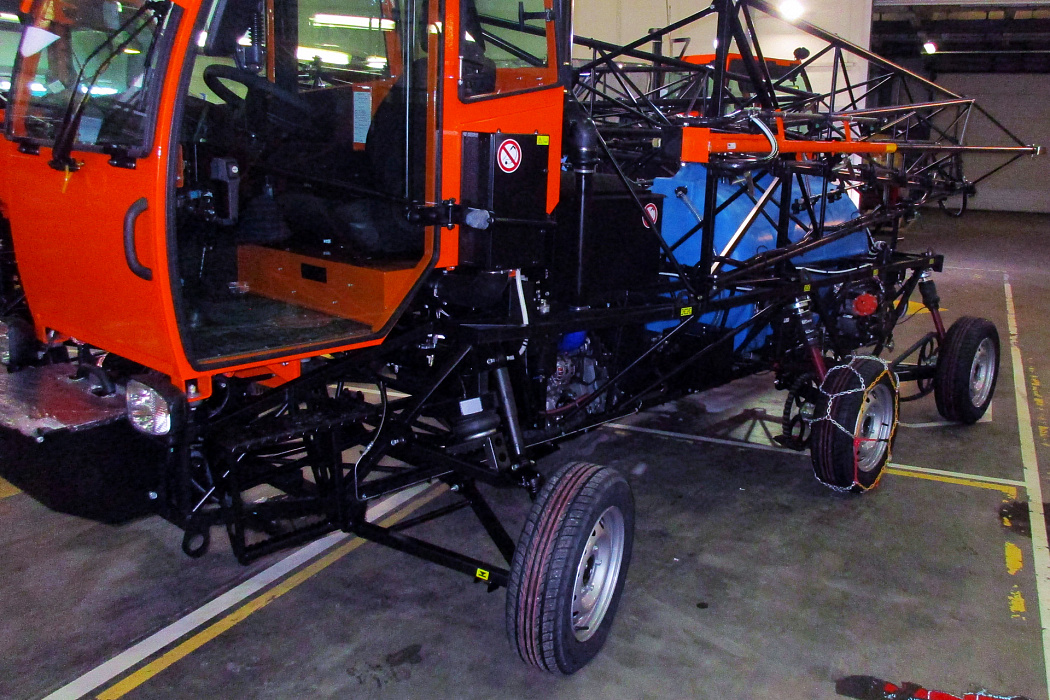 Control and comfort
The cabin is a single-seat unit welded from sheet steel and steel profiles. Front and rear windows are made of triplex, side windows serve as emergency exits and are made of tempered glass. The cabin is made with a heat-and-noise-insulating coating, equipped with a heater with a windshield blowing system, a ventilation system, a windshield washer, and a rear-view mirror.
The cabin is equipped with an air conditioning system, a heater and a radio. The air entering the cabin is filtered with a charcoal filter.
360° view
from the cabin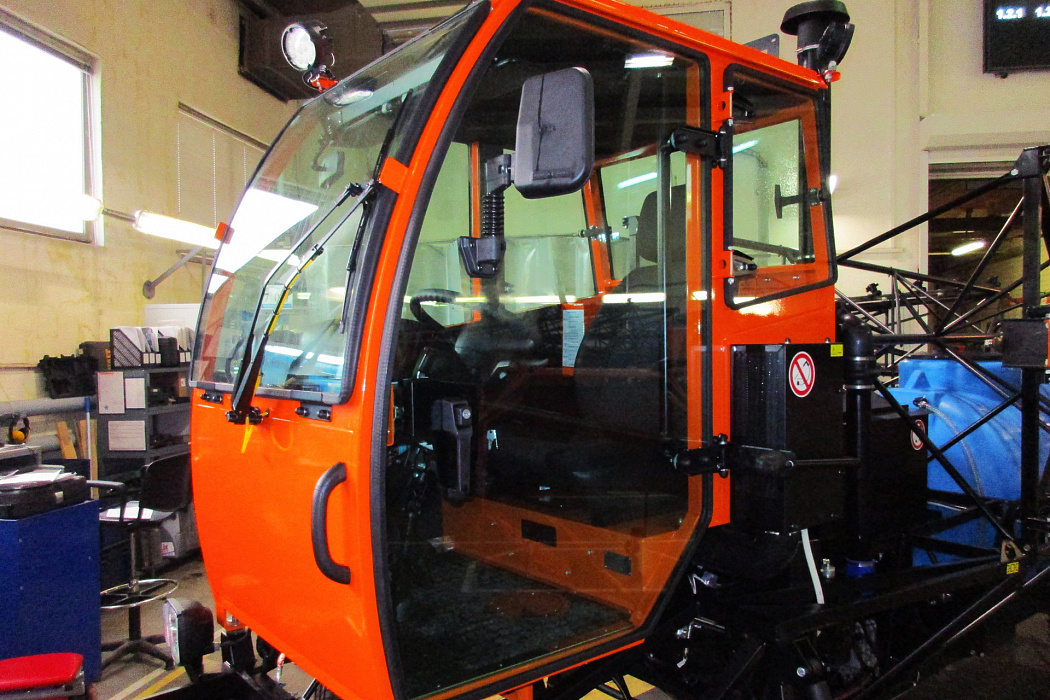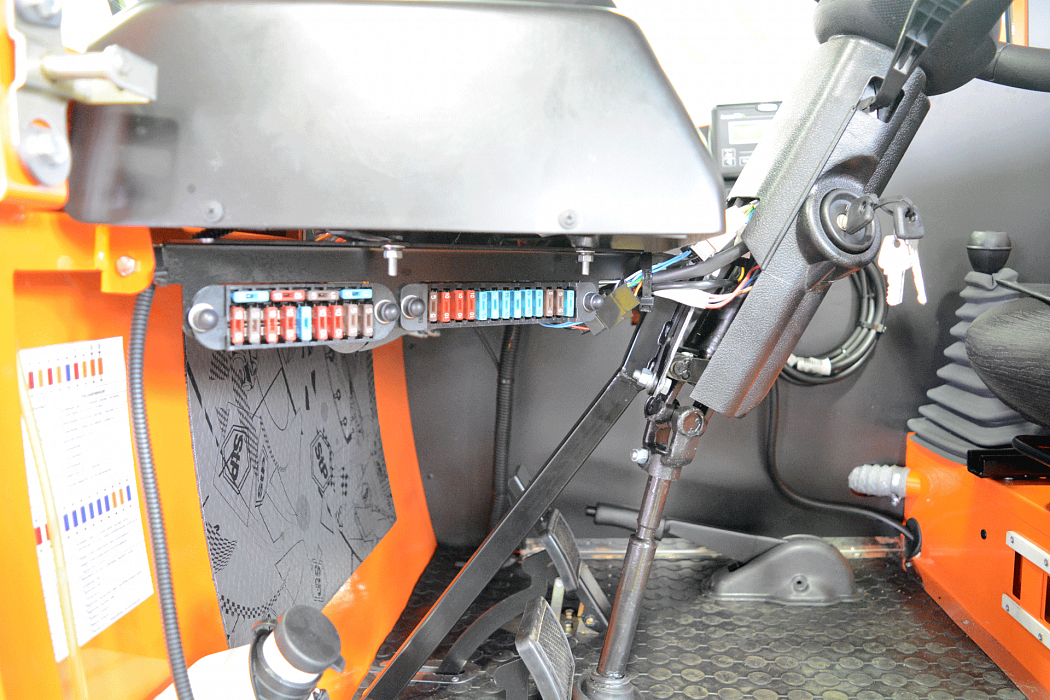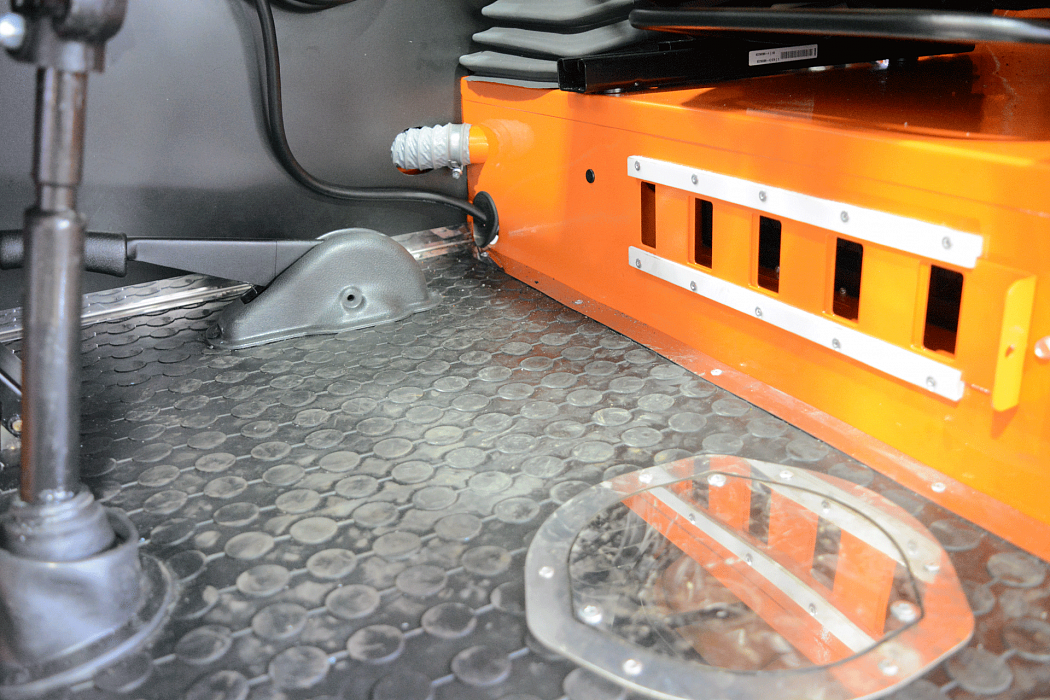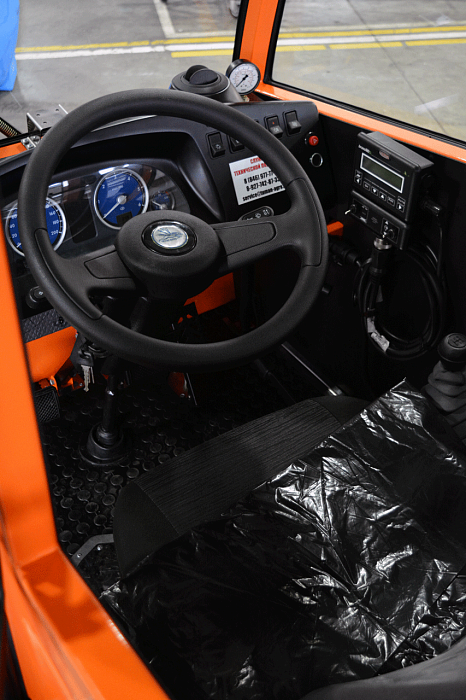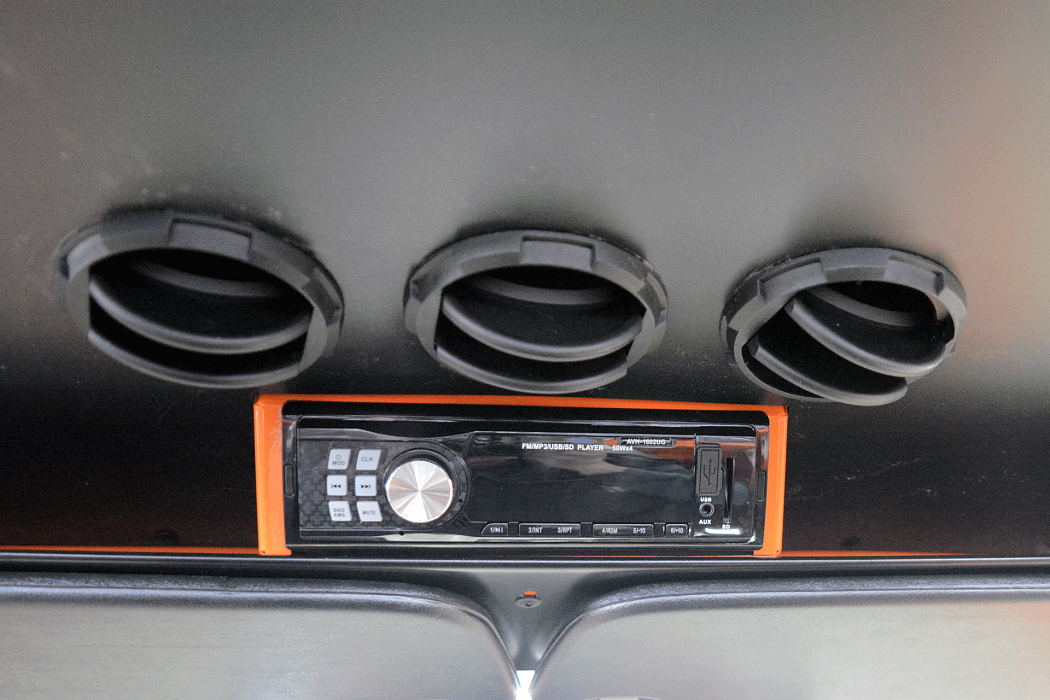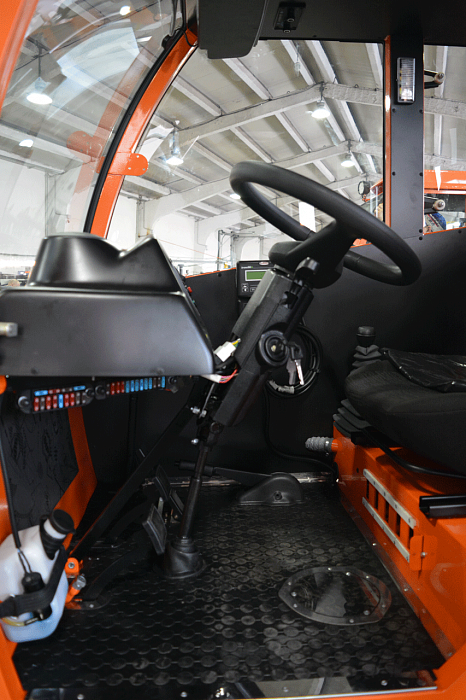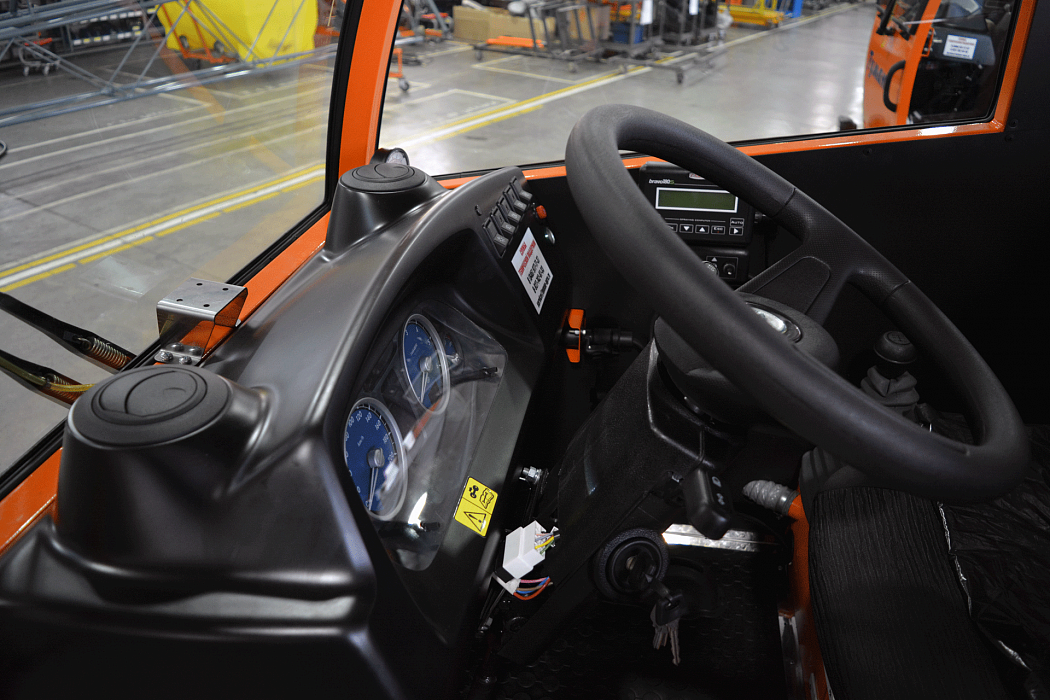 Available modules